Having to leave a family member behind when you're going on vacation can be distressing, that is why Purebred Breeders reviews and addresses this concern.  A time that was supposed to be for you to relax is now strained; your mind is now constantly worried wondering how your furry family member is doing.  The concern is a genuine one, a 2006 study by the American Veterinary Medical Association shows that 49.7% of Americans consider their pets to be family members.
But with so many vacation attractions not accepting animals or being dog-friendly, pet parents are often obligated to leave their four-legged friends at home, with a relative or at a dog kennel or hotel.  However, you need not worry; Purebred Breeders reviews the top 10 dog-loving states and each state's favorite breeds.
These Top 10 States were determined by the number of exclusive-dog-friendly attractions and dog activities by state.  While only the top five are in this article, be sure to check back for 6-10 to see if your state made the list!
2012 Top 10 Dog-Friendliest States and their Favorite Breeds
 #1:    California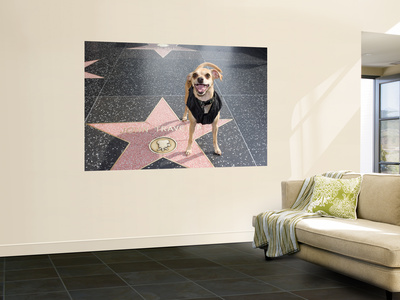 Ventura:
This past November, residents held their second annual Puppy Up Walk for Canine Cancer in Ventura to help raise awareness about canine cancer and comparative oncology.  If you're planning on traveling to California, this would be a fantastic opportunity for you and your pet to be active for a good cause.
Long Beach:
If you're visiting the area of Long Beach, pack a ball and a swimsuit and head down to Rosie's Dog Beach where you can enjoy a 3-acre area of Long beach that allows off-leash beach fun for you and your dog.  Haute Dogs which promotes a dog-friendly Laguna Beach also has other events throughout the year including the 'Bulldog Beauty Contest & Haute Dog Pageants' and the annual 'Haute Dog Howl'oween Parade'!
Los Angeles:
Have your dog join you in walking down the Hollywood Walk of Fame, if you want to see a schedule of when an actor or actress will be receiving a star, visit hollywoodchamber.net.
The Griffith Observatory is another Los Angeles attraction, and while dogs are not allowed inside the observatory, they can still roam the lawns and enjoy a nice day out.
Here's a list of the top 10 breeds Californians love best!
1)      Labrador Retriever
2)      Yorkshire Terrier
3)      Golden Retriever
4)      Poodle
5)      Boxer
6)      Bulldog
7)      Goldendoodle
8)      German Shepherd
9)      Beagle
10)   Dachshund
 ____________________________________________________________________________
#2:    Texas
Austin:
If you were planning on visiting Silker Botanical Gardens, have your dog tag along as well.  They allow leashed dogs at the 31-acre garden.  Explore everything from fragrance gardens, prehistoric and oriental themed gardens.
The Hill Country Galleria is another interesting spot; it's an attraction for shopping, dining and entertainment, summer concerts included.  Leashed dogs are allowed in all of the common areas of the mall, but note that individual stores may have different policies on whether they want to accept animals inside or not.
Houston:
The ultimate attraction for a dog lover and their four-legged friend is My Dog and Me.  Purebred Breeders reviews this dog club because the place was specifically designed for dogs and people to enjoy together.  It's a 20,000 sq. ft. facility that includes a café, training areas, a store and a groomer.
If you're a wine connoisseur, Frascone Winery is open Friday through Sunday and is another unique place where leashed dogs are welcome at the outdoor tables.
Dallas:
At the Penn Farm Agricultural History Center, you and your leashed dog can take a look back at American agricultural history, through the exhibits and restored farm structures.
You and your dog can also experience the Dallas area in a whole different way by enjoying an elegant horse drawn carriage ride through historical McKinney.  You can either flag one down or schedule one for pick-up.
Here's a list of the top 10 breeds Texans love best!
2)      Labrador Retriever
3)      Golden Retriever
4)      German Shepherd
5)      Bulldog
6)      Maltese
7)      Goldendoodle
8)      Poodle
9)      Labradoodle
10)   Shih Tzu
  ____________________________________________________________________________
#3:    Florida
Miami:
South Florida is home to the Everglades, and the Everglades is famous for its airboat rides through the swamps, where you will be up close and personal with the wildlife.  Some of the boat drivers at Coopertown Airboat Tours allow dogs onto the boat to have the full Everglades experience along with you.  Purebred Breeders reviews the experience of the dog too and recommends evaluating your dog's personality to see if this is something it would enjoy.  The airboats are very noisy so you want to make sure that your dog will not stress or become frantic because of the noise.  They also accept large dogs but that is based on the capacity of passengers, you may want to call in advance to confirm there will be enough space for your dog at the time you plan on taking the tour.
Orlando:
Bring your dog to the Kissimmee Air Museum.  With exciting ever-evolving displays, you will certainly have a great time interacting with the planes, the pilots and experiencing the world of aviation at a personal level.  Make sure to bring your dog's leash as unleashed dogs are not permitted.
Ft. Myers:
The Ft. Myers area has three dog beaches for beach lovers and their dogs.  These areas are especially designated for off-leash dog use and they provide clean-up stations as well.
Here's a list of the top 10 breeds Floridians love best!
1)      Labrador Retriever
2)      Yorkshire Terrier
3)      Poodle
4)      Bulldog
5)      Maltese
6)      Golden Retriever
7)      Chihuahua
8)      German Shepherd
9)      Pomeranian
10)   Goldendoodle
 ____________________________________________________________________________
#4:    New York
Queens:
New York is undeniably one of the most dog-loving states.  Even the baseball team gets in on the fun.  The New York Mets hold an annual Dog Day Event at Citi Field.  Purebred Breeders reviews this event because they really share our love for dogs, they hold a dog parade on the field before the game and your dogs are welcome to enjoy the baseball game alongside you.
Manhattan:
Central Park, the lung of New York City is the world's most famous park with 843 acres of greenery.  There is even a statue paying to homage to the heroic dog, Balto.  Take a stroll to "Dog Hill" while you're inside the park and you will find dogs of every shape, size and breed playing together.
Here's a list of the top 10 breeds New Yorkers love best!
1)      Labrador Retriever
2)      Goldendoodle
3)      Poodle
4)      Bulldog
5)      Boxer
6)      Chihuahua
7)      Yorkshire Terrier
8)      German Shepherd
9)      Dachshund
10)   Labradoodle
  ____________________________________________________________________________
#5:    New Jersey
Brielle:
Leashed dogs are allowed on the fun-filled ferry ride and on Treasure Island, which is an island that sits in the middle of the Manasquan River and you can do activities like hiking and swimming.  There are no concession stands so be sure to bring plenty of food and water for yourself and your furry friend.
Holmdel:
At Antonio Casola Farms, you can pick fruits and vegetables and enjoy tractor and pony rides; it's a great outdoor experience for the entire family.  Leashed dogs are allowed in the outside areas of the farm.  They certainly know how to celebrate Halloween too, so if you're visiting in October, make sure to pay the farms a visit; you can enjoy haunted hay rides, pumpkin picking, a corn maze and much more.
Manasquan:
New Jersey's shore is famous for fun, and in the Fisherman's Cove Conservation Area, the 52 acre area is also available for dog lovers!  Dogs must be on a leash and it's a great place to fish, walk and sunbathe.
Here's a list of the top 10 breeds New Jerseyans love best!
1)      Labrador Retriever
3)      Goldendoodle
4)      Poodle
5)      Yorkshire Terrier
6)      Chihuahua
7)      Boxer
8)      Labradoodle
9)      Bulldog
10)   Havanese
  ____________________________________________________________________________
Additionally, if you've been to or are from any of these states and know some more interesting things that dog lovers can enjoy with their furry friends, let us know in a comment.  Purebred Breeders reviews the top 6 to 10 dog-loving states in another article, see if you live in one!
Check out states 6 through 10! See if your state made the list:  Purebred Breeders reviews | 2012 Top 10 Dog-Friendliest States (6-10)
Recommended Reading